Easter Sunday saw the Lake show losing to the Hornets, as we all know, but as a few of you know, at least two SSaRers were there, Vmuse and me. I wanted to post a few of the pics and videos I took. They are after the jump.
The quality isn't the best. Forgot my point-and-shoot at home. O well.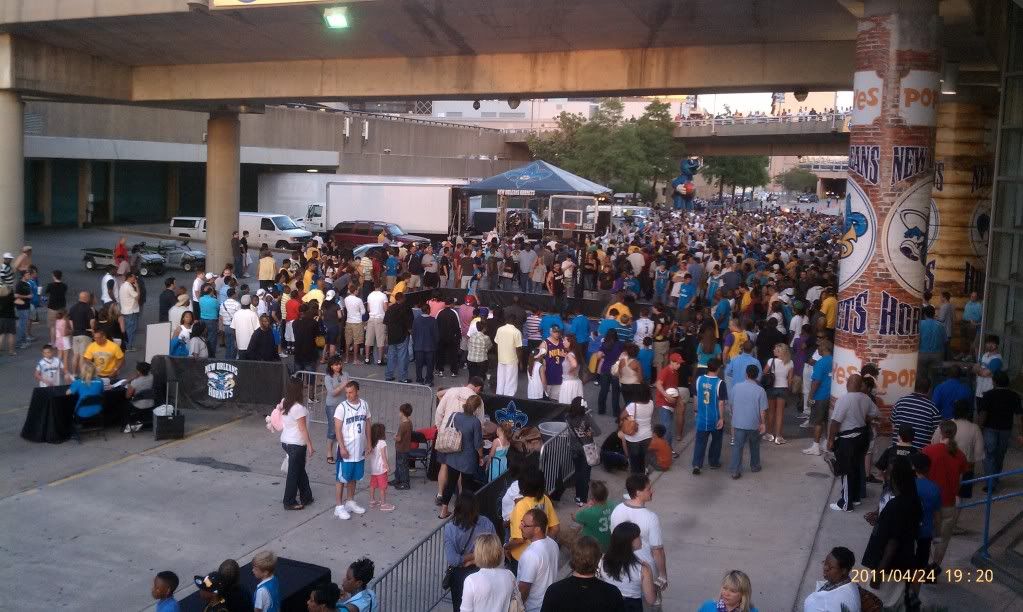 This is the entire "fan" experiance at NO Arena. About 1/2 a block's worth. The Lakers zone is all of Chick Hern Court in front of the arena.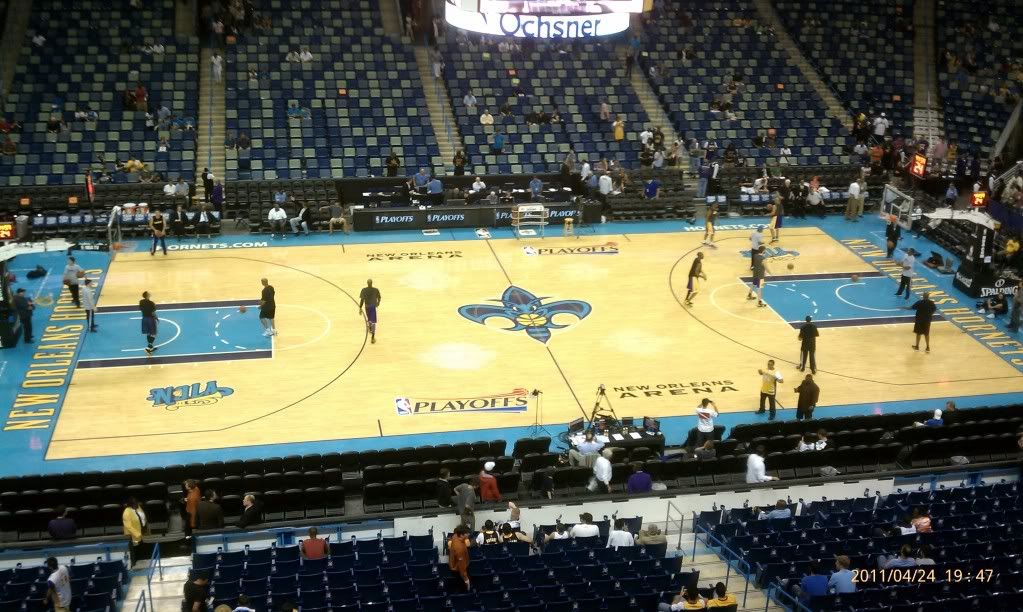 Lakers taking warm-ups.
Artest launching a shot.
Caution: (This video has a expletive in the audio [Walton surprised me by not bricking])
Lakers during shoot-around.
For some more pics and vids, here is a link to the photobucket page: Laker @ the Hive Pics