The number a player chooses to wear often shows something about their Caracter character.  The players who take it seriously offer a window into their true selves.  Gilbert Arenas, often referred to as 'Agent Zero', chose his number because,  "Zero is the number of minutes people predicted I would play my freshman year at Arizona," "I decided to go with it because I love proving people wrong".  Our own Pau Gasol has worn the number 16 ever since he started in Spain.  The number was given to him because he was the new guy, the kid (4-15 go to established players).  He says he keeps the number due to good mojo but I feel the main reason is to remind him of where he came from. 
When a player changes his number, it is even more significant because it signifies a change in that player and the number has even thought put into it.  The two best players in basketball have changed their number somewhat recently, Kobe Bryant before the 2006-2007 season, and LeBron James before the 2010-2011 season.  Their new numbers show the difference between the two players.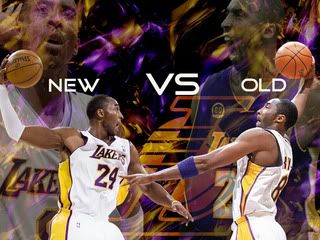 When Kobe Bryant changed his number from 8 to 24 many journalists and fans speculated as to the reason for the change.  The prevailing belief was that it was a ploy to make more money but for someone who makes the kind of money it doesn't make much sense.  The real reason for the timing of the change was that he wanted to show that he had risen to status of best in the NBA.  After the 04-05 season where he missed first team all NBA, he responded with the season where he dropped 81 points and won his first scoring title.  With a new number his transformation was complete.
But why number 24?  Kobe decided to take the Spinal Tap route and choose 24 because "It's one louder".  His goal is to become the greatest player of all time, and the way to do that is to be better Michael Jordan.  Kobe understands this which is why 24 is the correct choice of number.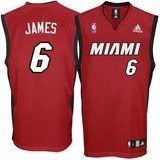 LeBron came into the league as the next Jordan and took on him number.  He has put up fantastic regular season numbers but hasn't been able to succeed in the playoffs.  This season he is transferring teams and changing numbers.  He has announced this year that he is changing, and while the change is actually forced going to Miami (they retired Jordan's number out of respect) I still think it would have happened no matter where he ended up.
But why number 6?  LeBron also wants to be "Like Mike".  He has been told since he could walk that he could be better and that is his goal.  He chose the number 6 because, as NBA fans know, that is the number of titles that Jordan won.  LeBron thinks that if he can get to that Holy Grail, everyone will forget him pillaging a town like a Viking and put him in the conversation about who is the G.O.A.T.  He chose to chase his best possibility at multiple rings (best Railly  coach?  President and most potential) instead of being the face of a franchise and winning less.  He doesn't understand what it takes to be better than Jordan which is why 6 is the perfect number for him.
Looking at each player's choice of new number shows you their basketball IQ and their desire to be the best.  Kobe clearly gets it, LeBron clearly doesn't.  LeBron's decision turned him into one of the Nazgul, but unlike the Nazgul, even if LeBron James gets his precious, he will not get everything he has ever wanted.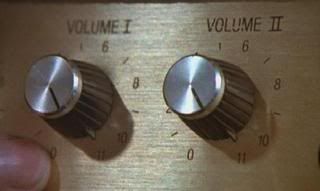 I think what we all really want to see is Phil Jackson go one louder.  All the way to 12.  Suck on that Spinal Tap.